The Wairarapa Explorer
Can't decide which area to explore and wish you could see it all? Well this flight showcases all of what's on offer within close proximity to Masterton. Head up to Mt Holdsworth and follow the ridges that divide the east from the west with total freedom.
Venturing north to Mitre Peak you will then descend back down to the Wairarapa plains and orbit around Masterton then onto Gladstone over wineries and vast hill country farm land.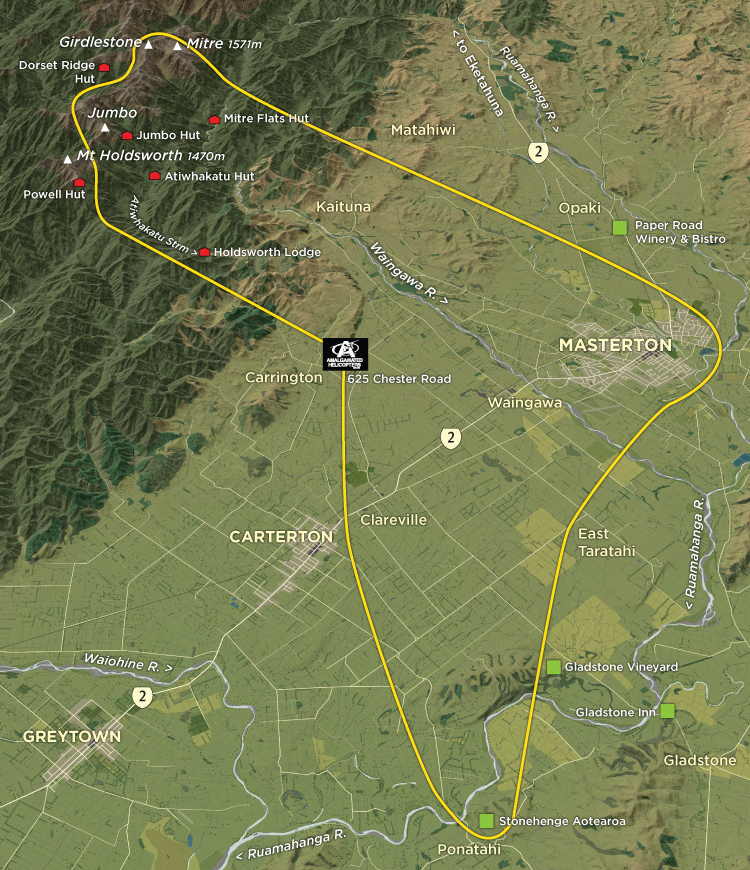 Highlights include:
Follow the wind swept and rocky ridgelines to a world like no other
Orbit around Mitre Peak a rocky outcrop reaching skyward named after a bishops peak
Study civilisation and its activities from above
Take in the spectacle of colours around Gladstone and Stone Henge Aotearoa
Passengers: 4 Duration: 30 mins
Updating...