Mount Holdsworth Scenic Flight
Enjoy a flight to Mt Holdsworth in the Tararua Forest Park, an exhilarating climb to one of the highest peaks at nearly 1500m, returning via the Waiohine Gorge and Totara Flats, see NZ's beautiful native bush and pristine river valleys, this flight is packed with excitement.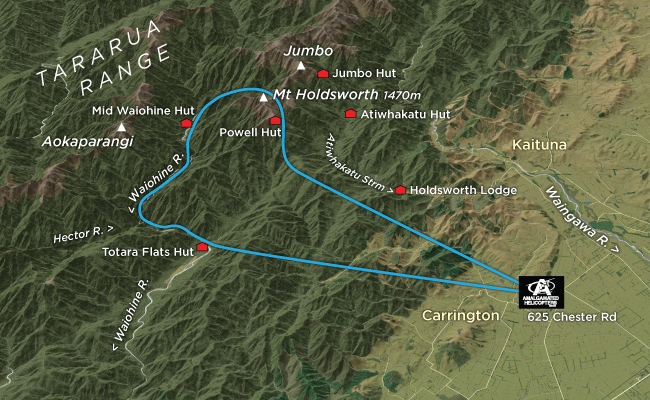 Highlights include:
Climb to 1500m above sea level in 6 minutes to reach alpine heights
Spot some of our most popular backcountry huts and walking tracks
Catch a glimpse on clear days of Mt Taranaki and Mt Ruapehu
Weave your way down the Waiohine Gorge, a rugged near inaccessible river system
Duration: 15 mins. Passengers: 4
Updating...