To meet the growing need for officially recognized helicopter safety training, we have partnered with an industry level training provider and developed courses available including NZQA Unit Standards 423 'Work with Helicopters' and 20388 'Work with Aircraft at Emergency Incidents'. These are important unit standards for staff working within government departments, local councils, the forestry, fire and emergency, government contractors and utility providers.
Our tutors have completed their certificate in Adult Education - so training is professionally run by qualified tutors who are also very experienced Helicopter Pilots
The two courses cover a variety of helicopter safety aspects including:
landing site management
loading and unloading passengers and freight
survival procedures
communication with the pilot and crew
understanding considering climatic conditions and hazards around the helipad
Attendees can do more than one component on the same day to minimise the disruption to work time. We can also arrange to do the training in your local area to help cut down on staff travel costs and accommodation.
A comprehensive theory session is followed by a hands-on practical live flight component, which gives students the confidence to work safely with helicopters. We can arrange training to take place at a near-by airfield or on private land.
Advanced courses are also available, and are tailored to individual client needs. So, no matter what area you work in, if you use helicopters we will have a component that is specific to your needs.
Examples include:
Lifting operations and making up of underslung loads
Wild Animal Control
Human Sling operations
Wire pulling & Pole placing
Hover load and unload of personal
Remote Operations
Concrete and Metal operations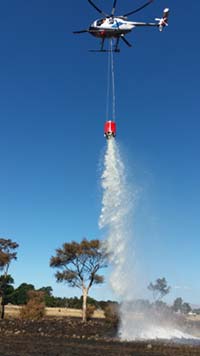 Courses have started so ring or email our office at office@ahnzl.com or call (06) 3798600 to make an inquiry or secure your booking.