Jason Diedrichs (JD), Director & Chief Pilot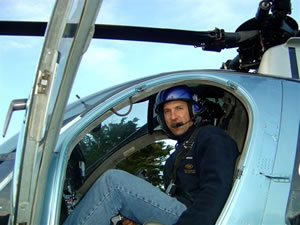 Our director and chief pilot, Jason Diedrichs has almost 10,000 hours of flying experience as a commercial helicopter pilot. Prior to doing his commercial pilots licence, he was employed as a professional hunter in the Tararua and Rimutaka Forest Parks.
Jason is from a farming background and was brought up in rural Wairarapa, before his hunting and flying career he was a farm manager and fencing contractor and Wairarapa Bush rep rugby player. These activities have formed long-time relationships within the rural sector he now services. Jason has a wealth of farming and commercial helicopter operations knowledge and is always happy to help with your enquiries.
Bill Rainey, Senior Pilot / Agricultural Division Manager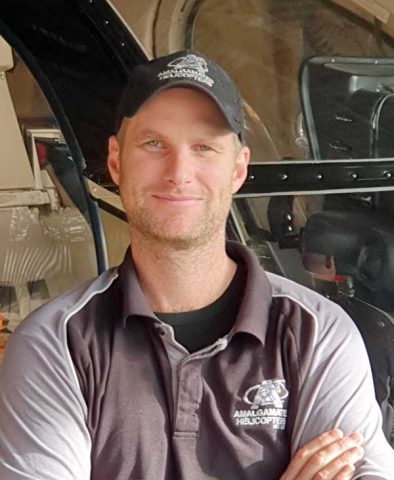 Bill has come to us from a farming family in Taihape. This places him in a good position to focus on AHNZL Agricultural Operations as Agricultural Division Manager.
He has spent time overseas flying Hughes 500's and Robinson R44's as a pilot for a company based in Guam and in Australia on exploration operations. He returned to New Zealand to expand his experience with an Agricultural Rating.
With 3,000hrs under his belt, Bill is a driven individual with a quiet confidence which enhances our company's depth and experience.
Ryan Cawood / Pilot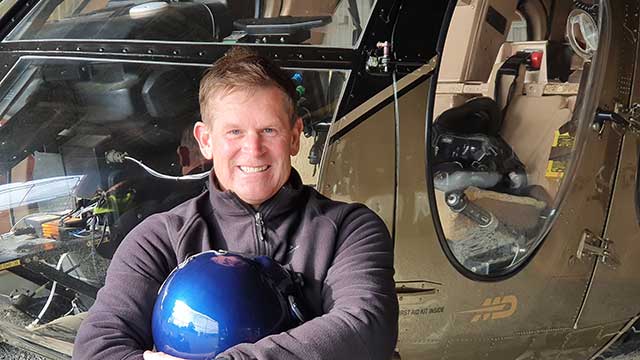 After 15 years away Ryan has returned to the Wairarapa to rejoin the team at Amalgamated, with 4000 hrs and a background in flying multi-engine helicopters offshore in the Oil and Gas Industry, he then moved on to fly rescue helicopters here in NZ, most recently in the remote West Coast and Mt Cook National Parks, Ryan returns with a wealth of experience and expertise adding more depth to our team, he will take up the role of managing our growing Tourism and Training Division and will also cross over to join Jason & Bill in our Commercial and Agricultural Divisions during the busier months.
Ryan, it's great to have you back on board, you have certainly grown as a pilot over your time away, we are very happy to have such a safe pair of hands to add to our professional team, over the next few months and into our summer fire season you will quickly become another asset to the Wairarapa and Greater Wellington regions.
Sally Diedrichs, Director & CEO
Sally is Company Director and Chief Executive Officer for AHNZL, she has many years of business experience and is responsible for the overall direction and health of AHNZL the company.
Sally not only manages our busy office but is also responsible for Business Planning – Marketing & Promotion – Staff Management – Health & Safety – Radio Communications – Flight Following.
Sally is actively involved in the day to day flying operations and is the first contact and communications support for all emergency flights, these are a few of the hats this lady wears.
Neil Laing, AHNZL Engineer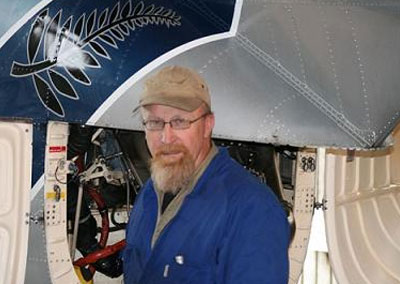 Neil (Rocket Man) has been AHNZL's engineer for over 17 years. Neil is one of New Zealand's most experienced MD500 helicopter engineers, with a career spanning over 35 years. We consider ourselves lucky to have him servicing our MD500E.
Jason Marshall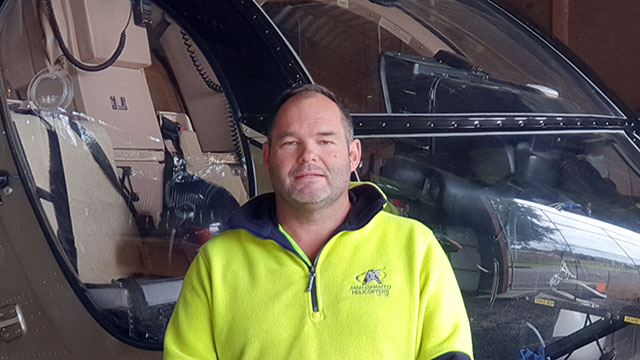 Wairarapa born and bred, Jason has been with us since September 2019. He comes from a trucking background having previously worked for local companies. He has a keen interest in hunting and shooting and also has a passion for motorbikes. Jason is enjoying the challenges his new role provides.
Warren Goodin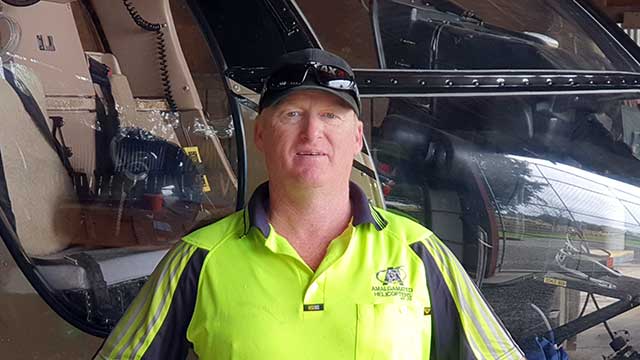 Warren started with us in March 2020 comes from a farming background and grew up in the Wairarapa he has travelled and worked around the world and now settled back in the Wairarapa with his family, he loves Motorcycles and the outdoors and is already a valued member of our team.