Kime Hut to Judd Ridge poling
Noel Bigwood, Horowhenua Land Search and Rescue
On Saturday 9th November 2013 a team of 4 Horowhenua Land SAR volunteers put 37 new reflectorised 2 meter high snow poles along the route from the new Kime Hut to Judd Ridge (the route to Field Hut and Otaki forks).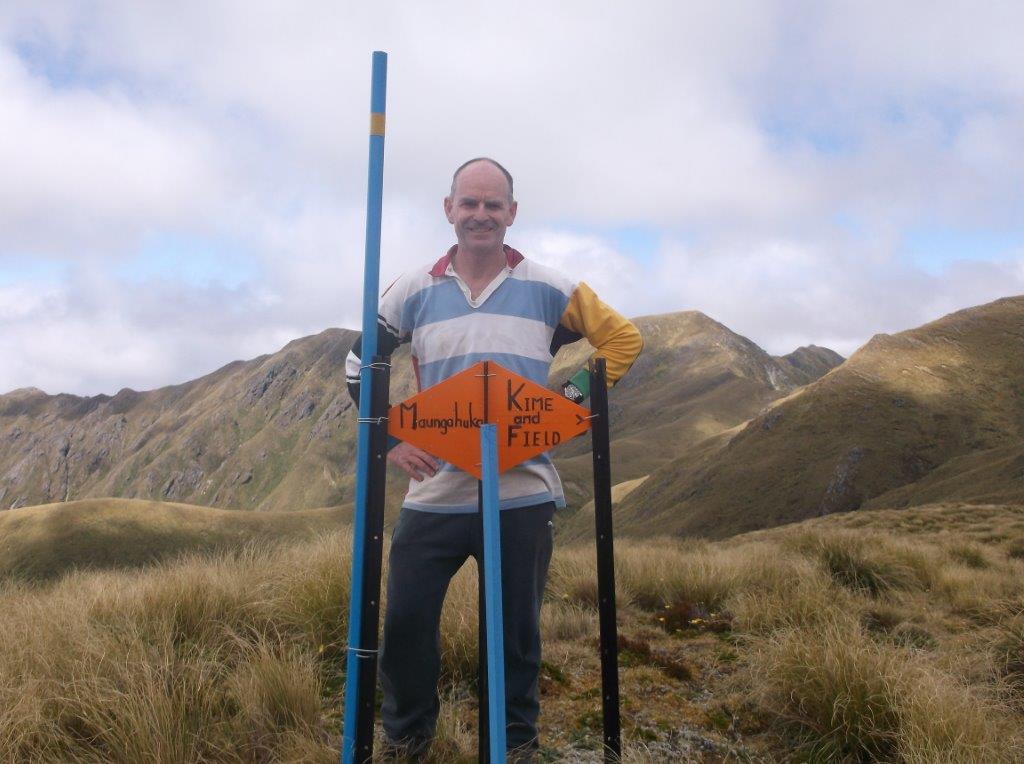 The operation was supported by the Department of Conservation who provided materials, tools, and helicopter support (Amalgamated Helicopters) to the Land SAR volunteers.
The project originated from a joint DoC-Land SAR study following the deaths of Marcella Jackson and Seddon Bennington in July 2009. They perished after losing their way in a snowstorm that buried some of the old (much shorter) poles and obscured the one sign in the area with ice. Without a compass or appropriate map they were unable to find the hut.
These poles are not a substitute for having the proper equipment, (Storm clothing, Shelter, Map & Compass and the skills to use them) when venturing into the Tararuas.
This operation brought some closure to some of the people involved in the search. Chris Maher led a team and found Seddona's body. The helicopter pilot (J.D.) found Marcellaa's body. Wayne Boness gave advice, Noel Bigwood was Search Manager, Dan Touhy was on call but not called out.